Tri Lite, Inc. is a leading designer and manufacturer of specialty lighting and electrical products for the material handling and safety markets.
Founded in 1987 as a spin-off, yet independently operated company from Trippe Manufacturing, Tri Lite's dock lights and signals, warning lights, back-up alarms, and sirens can be found on loading docks, forklifts, emergency vehicles, and in an array of other business and industrial settings. Our durable, high-quality components and accessories are made in the U.S.A. to be sold globally through dealers, distributors, and original equipment manufacturers.
TRIPPE "SPEED LIGHT"

In 1922, Graham Trippe, a Chicago-area inventor, obtains a patent for a new precision-focused automobile headlight. His unique design of the Trippe "Speed Light" wins the gold medal at both the 1928 and 1929 Paris Exposition of Innovation. The "Speed Light" becomes a successful automotive accessory, improving visibility on automobiles ranging from fine touring cars to U.S. army tanks.
WARNING LIGHTS
As high-beam headlights become standard equipment on post-war vehicles, Trippe Manufacturing Company, simply known as Tripp Lite, expands into the production of rotating warning lights. These lights become particularly important to U.S. police, fire, and emergency services departments' vehicles.
DEVELOPMENT OF TRI LITE, INC.
Tripp Lite becomes the first company to manufacture a high quality power protection system for the burgeoning personal computer market. The company's successful foray into PC accessories provides an opportunity to grow the business in a different direction; Tripp Lite continues as an industry leader in information power and protection systems. Thus, in 1987, Tri Lite is created as new company focused on maintaining Graham Trippe's original vision for innovation in lighting.
ACQUISITION OF MARS GLOBAL COMPANY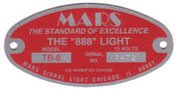 Soon after its inception Tri Lite acquires the Mars Signal Company. This purchase helps solidify Tri Lite's position as the leader in safety and warning devices designed and manufactured in the U.S.A.
EARLY PRODUCT SUCCESSES
Tripp Lite starts to manufacture loading dock lights for the industrial market in the early 1970's. Keeping lighting its core business, Tri Lite develops a wide variety of Loading Dock Lights and options. By design, Tri Lite offers a large line of flexible solutions for worker safety, comfort and productivity.
In the late 1990's Tri Lite develops a successful Stop and Go Signaling System for use on loading docks, car washes, parking lots and garages, drive thru windows, and anywhere a visual communication system is required. In 2002, the Stop and Go Signal became Tri Lite's first product to offer the energy saving benefits of LED lighting components.
NEW GENERATION OF SAFETY LIGHTING AND EQUIPMENT
Tri Lite is proud that its innovative lighting and electrical designs are still manufactured in the USA. Customers can now choose between tradition incandescent or high intensity, energy efficient LEDs on many products. With LEDs, Tri Lite has extended the useful life of a dock light from 500 hours to a minimum of 60,000 hours with a five year bulb replacement warranty.
In 2013 Tri Lite unveiled an LED version of the iconic Mars "888" Traffic Breaker. The warning beacon still has classic style, but is now three times brighter and draws less than half the amps or watts of the original.
As Tri Lite, Inc. seeks to anticipate future needs, the company remains focused on creating high quality lighting and electrical components, and on an unwavering loyalty to its distribution partners.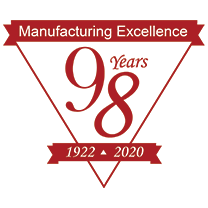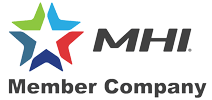 New Products from Tri Lite
Tri Lite Updates an American Classic
The famous Mars "888" Oscillating Warning Beacon for fire trucks, locomotives and emergency vehicles is now available in a long-lasting LED version.
Tripod Light Stand Means New Applications for Dock and Warning Lights
This versatile accessory can be used with any Tri Lite dock, warning or signal light for a wide variety of portable task lighting applications, including temporary lighting for job sites, construction lighting and as a shop floor work light.